European Diary, 22.11.2022:
Today saw the opening of the exhibition "The Last Europeans. Jewish Perspectives on the Crises of an Idea" at the Jewish Museum Munich.
An expanded version of the Hohenems exhibition will be shown here until May 21, 2023, with additional thematic stations, media and a large installation by artist Arnold Dreyblatt, which was created especially for the Munich exhibition.
Katrin Habenschaden, Mayor of the City of Munich, Hanno Loewy, Director of the Jewish Museum Hohenems, Felicitas Heimann-Jelinek and Michaela Feurstein-Prasser, curators of the exhibition, and Bernhard Purin, Director of the Jewish Museum Munich, spoke at the opening.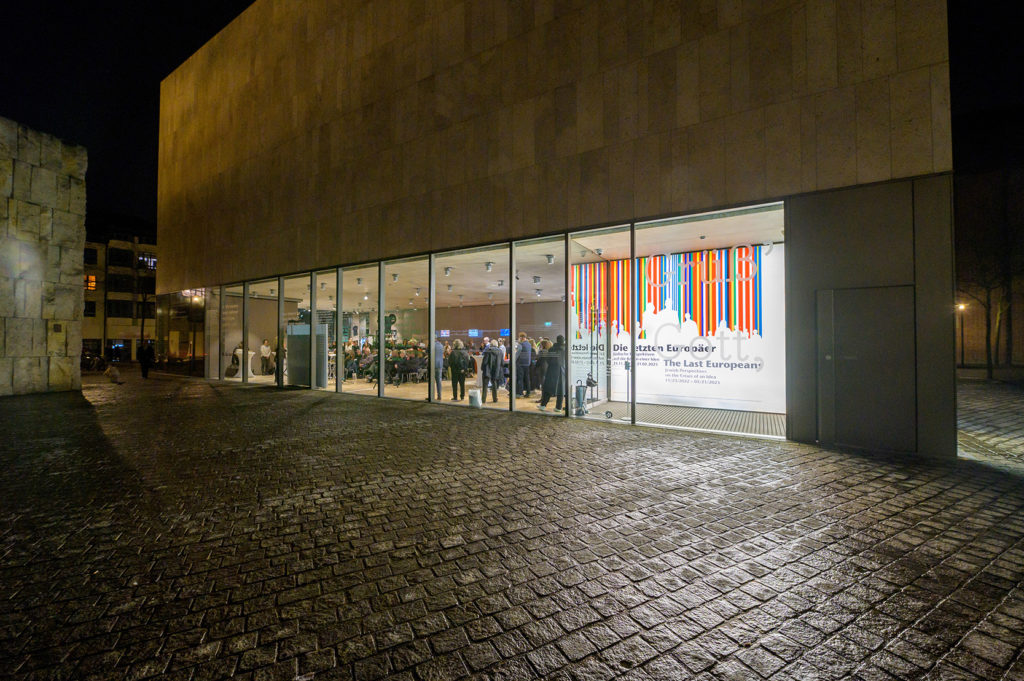 Photo: Daniel Schvarcz